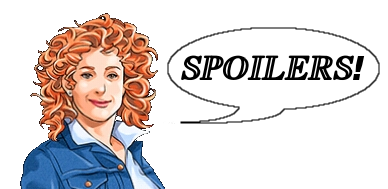 Spoiler warning!
This article contains information about unreleased content. It might not be up to date nor 100% reliable.

This page is for information about upcoming features that have been mentioned by the Tiny Rebel team (in their weekly newsletter, the Adipose stream on Twitch, their Facebook page, or other public statements) but have not yet been added to the game.
Feel free to comment if you have new information, but please provide a link to your source. For Twitch, please copy the link to the past broadcast; linking to the profile or live page is not helpful. For the newsletter, please provide the issue number.
Upcoming Seasons and Levels
Title
Season
Notes
Source
Chapter 4 - Betrayal and Redemption
Season 4 and 8 (among others)

End of the Master storyline, first 47 levels released

Levels based on Doctor Who Experience Adventure in Cardiff
Chapter 4

7 levels long

First 3 levels released June 24, 2015

Twitch
Big Finish Levels
TBA
Community Letter #3
(New) Doctor Who Legacy: Kids
Doctor Who Legacy Kids

Expansions coming with new enemies and costumes. Will Include costumes for the classic Doctors, as well as other companions. (the art is also used for the Doctor Who Comic Creator app).

Twitch
| Name | Season | Notes | Source |
| --- | --- | --- | --- |
| "Voyage of the Damned" | Series 4 | | Gallifrey Base |
| "The Keeper of Traken" | Season 18 | | Gallifrey Base |
| "Day of the Daleks" | Season 9 | | Gallifrey Base |
| "The Day of the Doctor" | Series 7 | | Twitch |
| "The War Machines" | Season 3 | Bigger on the Inside level | 1st Birthday letter |
| "The Gunfighters" | Season 3 | Bigger on the Inside level | 1st Birthday letter |
| "The Web Planet" | Season 2 | Bigger on the Inside level | 1st Birthday letter |
 Upcoming Allies
| Character | Image | First episode | Season | Colors | Powers | Notes | Source |
| --- | --- | --- | --- | --- | --- | --- | --- |
| Adric | | "Full Circle" | Chapter 4 | | | | |
| Sergeant Benton | | "The Invasion" | TBA | | | | Gallifrey Base |
| Classic UNIT characters | | "The Invasion" | Chapter 4 | | | | Twitch |
| Psi | | "Time Heist" | TBA | | | | Twitch |
| Captain Braxton | | Doctor Who: Legacy | Chapter 4 | | | | 2015 Community Letter #1 |
| The Face of Boe | | "The End of the World" | TBA | | | | Twitch |
| Peri Brown | | "Planet of Fire" | TBA | | | | Twitch |
| The Twelfth Doctors Sonic Screwdriver (latest model) | | "Hell Bent" | TBA | | | | Twitch |
| Maxwell Edison | | "Stars Fell on Stockbridge"  | TBA | | | | Doctor Who Magazine #500 |
 Upcoming Costumes
Upcoming Enemies
Character

Image
First episode
Season
Notes
Source
Anthony Ainley's Master
"The Keeper of Traken"
Chapter 4
Twitch

Mother of Mine

Father of Mine

Son of Mine

Daughter of Mine

"The Family Of Blood"
Chapter 4 (Possibly)
All members of The Family Of Blood were previously released as enemies in Bigger on the Inside prologue.
Twitch
Josiah W. Dogbolter
"The Moderator" 
TBA
Will be drawn by Pest, rather than using Doctor Who Magazine's art.
Twitch
The Empty Child
"The Empty Child"

TBA

The Empty Child was previously released as enemy in Bigger on the Inside Chapter 1.
Twitch
Changes to Existing Characters
| Character | Image | Change | Source |
| --- | --- | --- | --- |
| Oswin Oswald | | Add Clara's Red Dress to Oswin Oswald. | |
| All Season 8, Season 9 and 2014 Adventure allies and costumes | | Add all allies and costumes from Season 8, Season 9 and 2014 Advent to the main story. | |